Cheechako
First on our list of 10 things Alaskans say is, "Cheechako." This is what someone is called that is new to Alaska. This term dates back to the Gold Rush days.
The nickname itself means "newcomer."
More often than not, the newcomers are seen heading out the following spring.
Sourdough
Back in the day, the tradition was protecting sourdough starter (used for making bread) during the coldest months by keeping it close to their body. I cannot imagine they would have gotten on board with discarding that sourdough starter either.
For those that stay after that first winter and beyond, especially in the harsh regions where extreme negative temperatures are normal, the nickname "Sourdough" is sometimes still used.
Outside
"Hey! I just wanted to let you know that we will be going outside for a couple of weeks."
If you say this, it will automatically be assumed that you are headed out of Alaska for a little bit, not going camping.
Outside = leaving the state.
Outsiders
The term outsider falls under the newbie category. However, outsiders will often come here long enough to try and change things or start a ruckus.
PS- trying to change things to be like the outside will start a ruckus.
Ulu
The Ulu, the woman's knife, is a tool with a rich history that I look forward to covering in another post.
The Ulu is an excellent tool Alaskan Natives have used for thousands of years.
You may hear it called a rocker knife in other cultures.
This is one of two Ulus that I have. This one can be purchased by a local small business, North Star Knife & Ulu Company, that hand makes these right here in Alaska out of Fairbanks. This is a top-quality Ulu and not cheaply made and mass-produced for tourists. (This is not a sponsored post, I believe in supporting small businesses, and this Ulu Daryl got me is incredible!)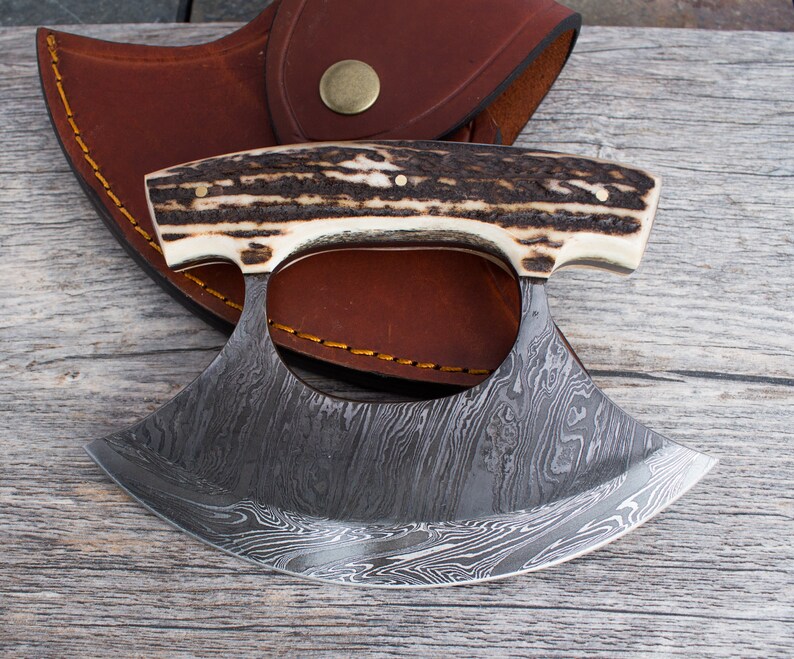 Termination Dust
Termination Dust (light snow) on the peaks surrounding you. that are not normally snow-capped is one of many visual indicators that winter is now knocking on your door. Unfortunately, not much time is left at this point to finish preparing for the winter season. The clock is now ticking to get things finished and ready for winter.
The Bush
In this massive state, you are either on the road system or off the road system.
If you are off the road system, you are in the Bush.
Someone forgot to tell the producers of the Alaskan Bush People this little pesky fact.
The red and black lines indicate the main land road system. The blue lines indicate the marine highway. (Boats only, people)
The Slope
When most people around the world mention the slope, they are talking about skiing. Here in Alaska, "The Slope" is a massive area that provides resources for our entire state and our economy, and beyond.
The massive oil fields on the North Slope Borough of Alaska employ thousands of workers from inside and outside the state of Alaska. Many fly in to work while others drive up the Haul Road/Dalton Highway.
The Fireweed is blooming
It's beautiful while it lasts, but once in full bloom, it is a visual reminder that summer is in full swing and will soon be coming to an end. The race to get whatever you need to be done before winter sets in has now begun.
Fireweed reaches its peak bloom by late July and early August (depending on where you are in the state)
Snowbirds
These are the ones that live in Alaska during the summer months but go somewhere warm and sunny during the wintertime.
These folks can include everyday people like you and me to business owners that only come here for the summer tourist season.
Once the Fireweed is on its last petals, you can watch the Snowbirds, and the summer tourists alike take off before winter sets in.
As for the rest of us, we are here for the long haul. So it won't be long until the snow flies!